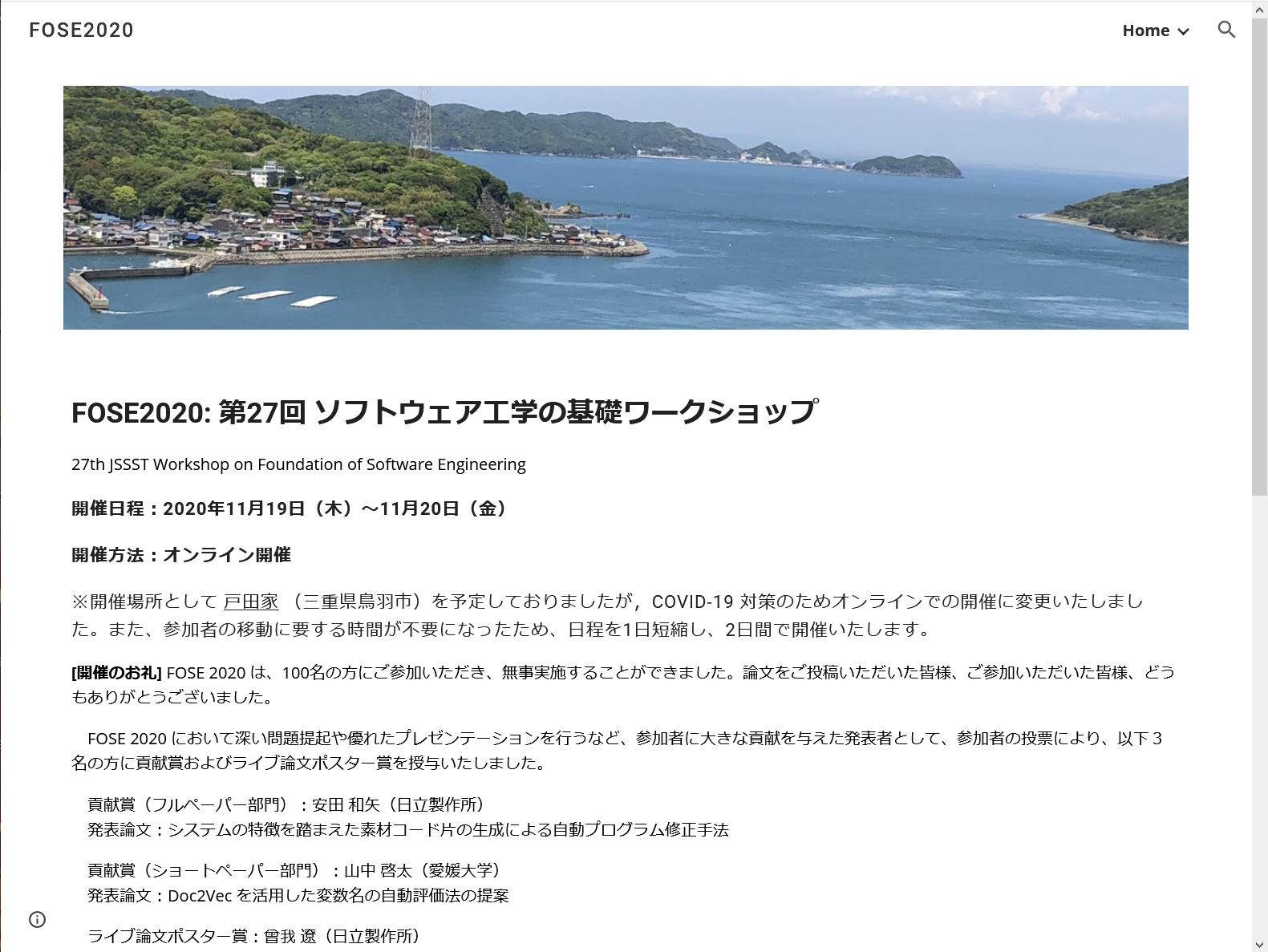 Our paper (authors: Mr.Yamanaka, Prof.Aman and Prof.Kawahara) was accepted for a presentation at The 27th Workshop of JSSST FOSE (FOSE2020).
Prof. Aman made his presentation at The 46th Euromicro Conference on Software Engineering and Advanced Applications (SEAA2020).
Our paper "A Method For Combining Personalized Bug Prediction Models Toward More Accurate Bug Prediction and Its Evaluation" (in Japanese) was accepted for publication in Computer Software (JSSST Journal).